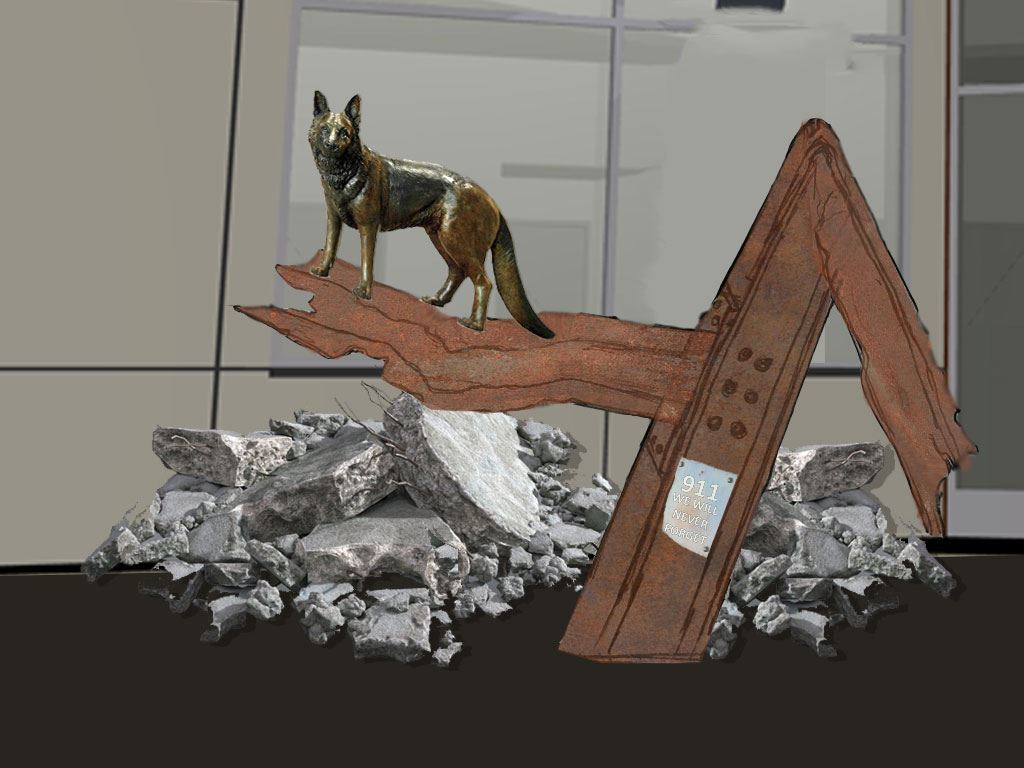 (PLAINVIEW, NY) One Medicine Foundation is proud to be raising funds to complete an impactful memorial dedicated to the rescue dogs and their handlers who were among the first responders in the search and recovery efforts during the tragedy of September 11, 2001.
The memorial, which features a steel and portions of a staircase from the 9/11 site, will be on display at the entrance of the newly renovated 30,000-square-foot Long Island Veterinary Specialists (LIVS) building. LIVS doctors and staff formed part of the initial veterinary response as dogs performed their courageous work.
View the memorial design and show your support through a donation.